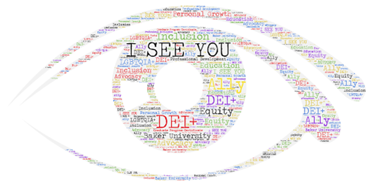 I See You – Call for Proposals

About the Conference
Baker University, KVC Health Systems, SHRM – Johnson County, and DEI+ are looking for presenters at our first DEI conference, July 27th at the Ball Event Center in Olathe KS. This will be an in-person event, running from 9:00 am to 4:00 pm, with an included catered lunch and optional social hour to socialize, network, and share a few drinks with friends and peers.
This conference aims to connect professionals through engaging dialog on Diversity, Equity, and Inclusion with strategies that can be used in business, education, health, and beyond.
We are seeking topics and proposals for our 50-minute break-out sessions throughout the conference to provide a variety of perspectives on DEI awareness, strategies, needs, and issues: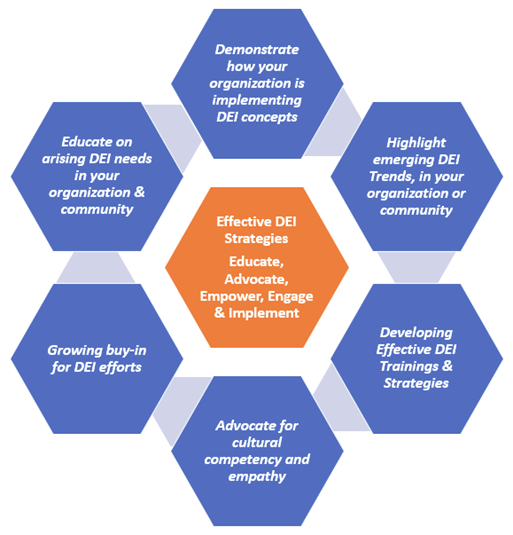 In essence, we're looking for any topic which serve to educate, advocate, engage, and empower individuals cultivating partnerships and conversations that create and sustain an environment that is diverse, equitable, and inclusive.
Topics can even include personal stories to raise awareness of DEI needs for certain groups or within certain industries. We are looking for a range of ideas to capture numerous perspectives on how to incorporate diverse, inclusive, and equitable practices in our schools and universities, businesses, and communities.
How to Submit Your Proposal
If interested please complete the form here, along with a 120-word description of the proposal. Please submit your proposal as soon as possible, as the review of proposals begins 5/30/23.
Presenters are provided with free registration to the conference, which includes the catered lunch and the post-conference social hour.
The link for general registration can be accessed directly here.
Please feel free to reach out with any questions or concerns.
Thank you,
Ryan McElmurry
Assistant Director of Faculty Services
Baker University – Overland Park Campus